THE LUXURY OF FREEDOM
Cantiere del Pardo, brings to the water the brand new VanDutch 56, the fourth model of the range designed by Mulder Design. In terms of size, it stands between the 48 and 75 of the VanDutch range built by the Italian shipyard based in Forlì. VanDutch 56 is the synthesis of performance, design, and comfort. A boat capable of combining exclusivity with the highest made-in-Italy quality.
GET EVERYONE
ON BOARD
Getting on board the new VanDutch 56 is a desire to escape from the daily routine, a desire to be seduced by the charm of the sea, taking advantage of the large volumes on deck to relax in the lounge areas and move safely between the generous outdoor spaces of the boat. The project of the VanDutch 56 has been conceived to allow the owners to live every moment open-air in complete autonomy, but also to share the pleasure of marine life together with family and friends.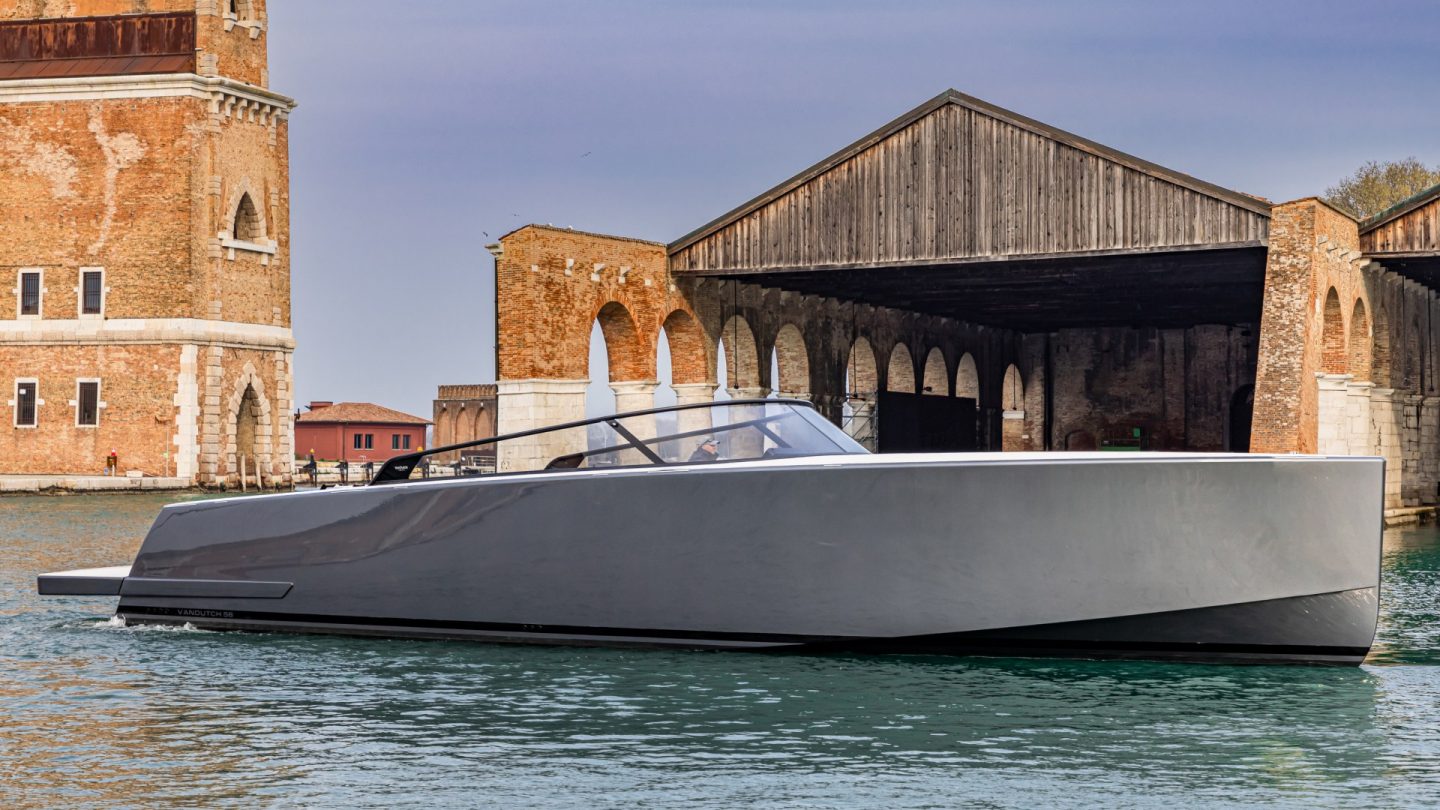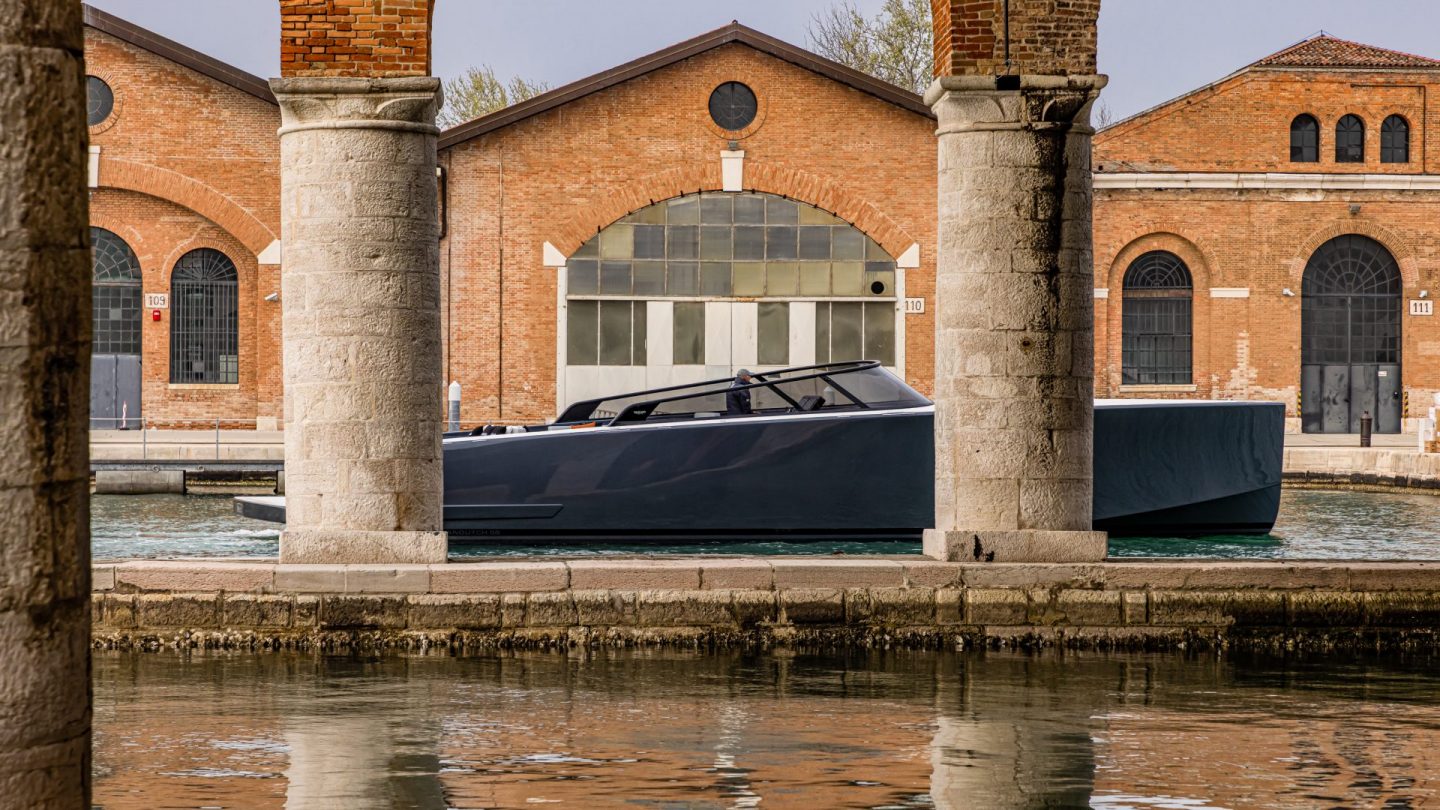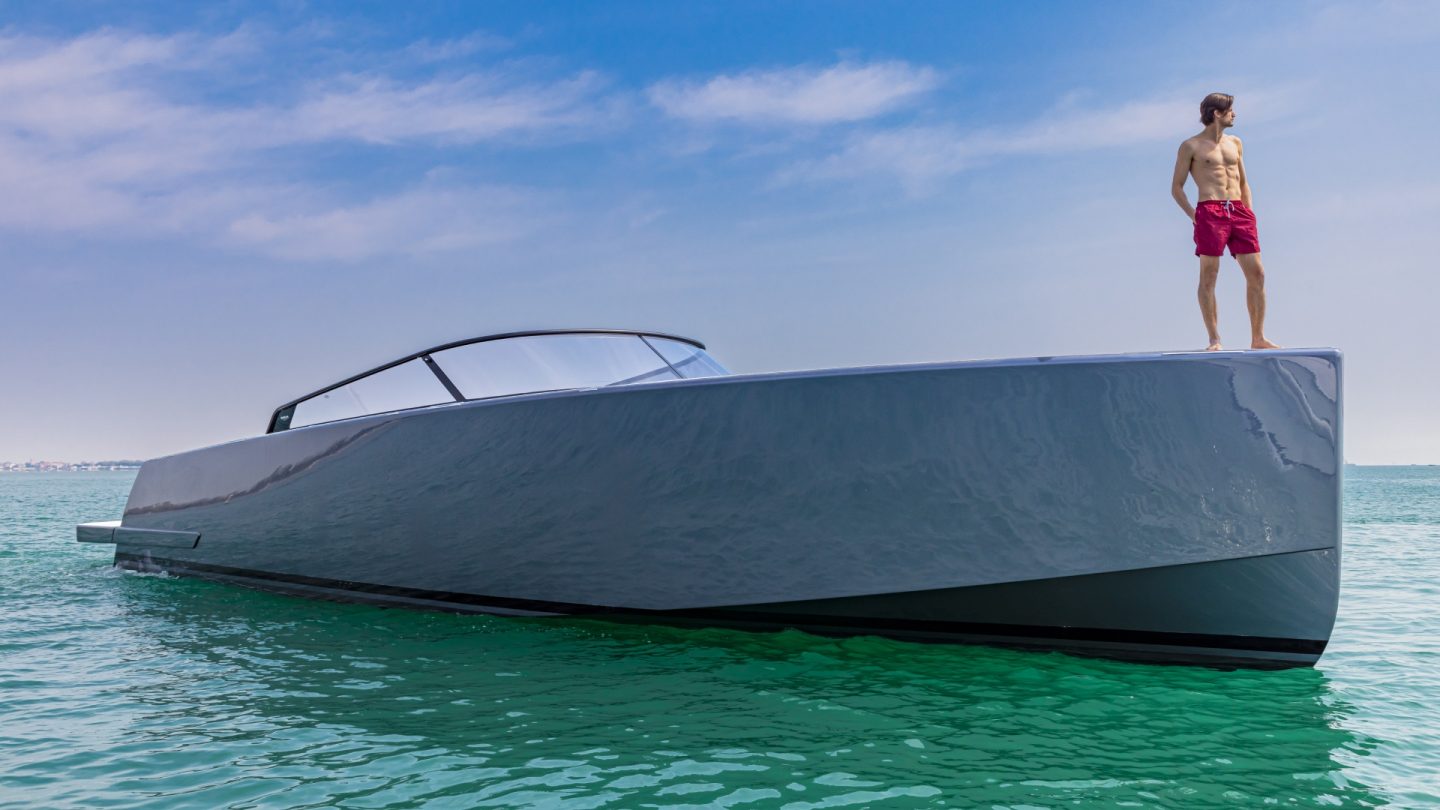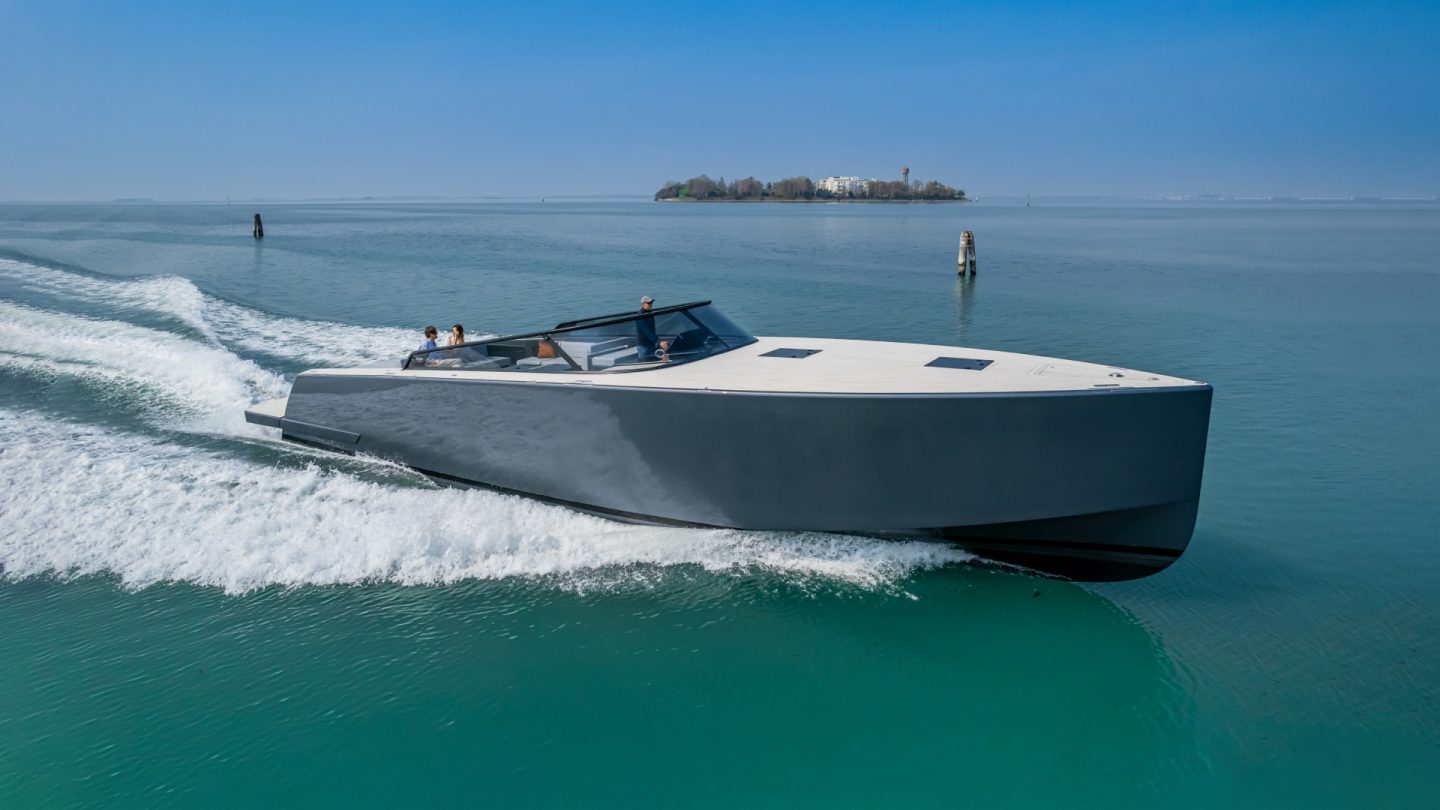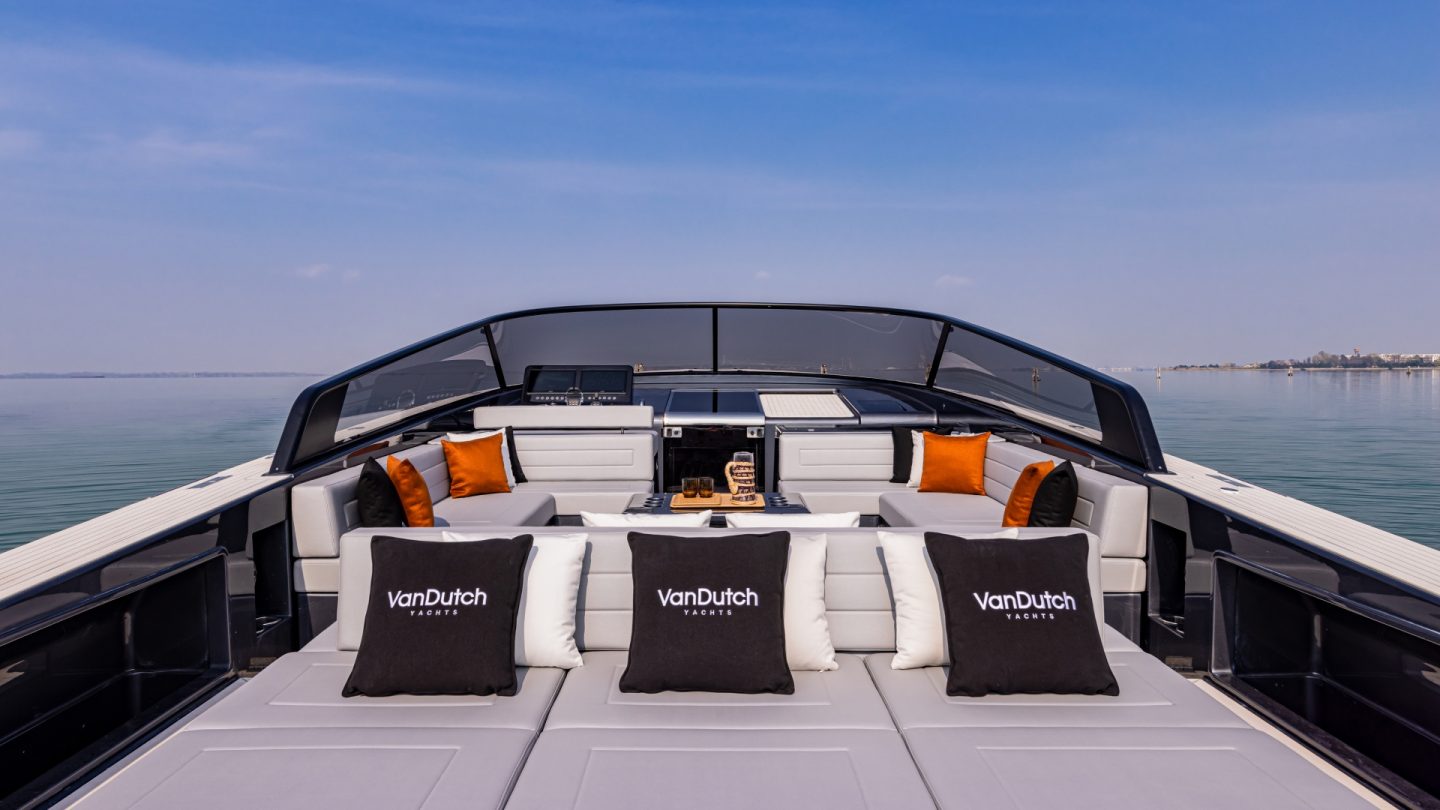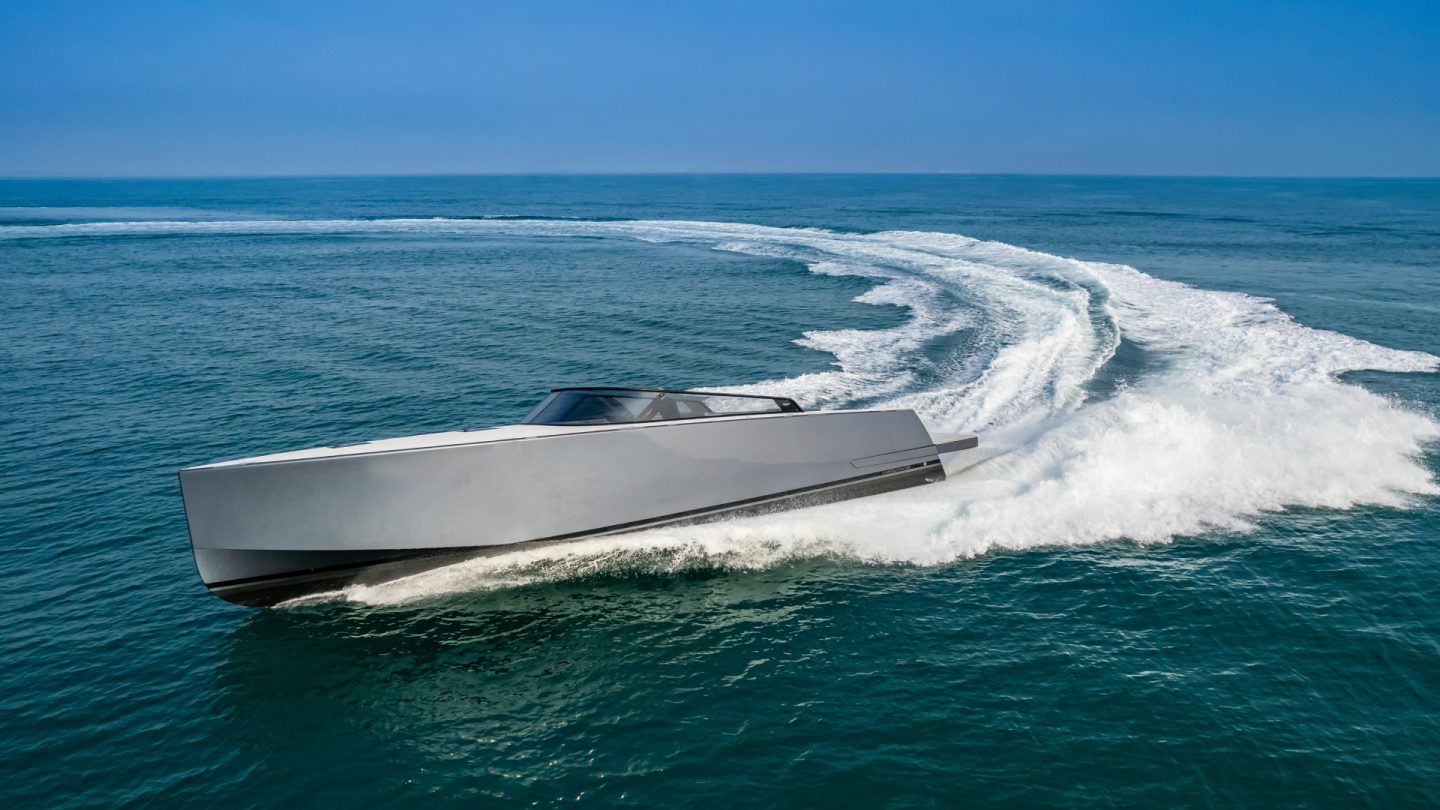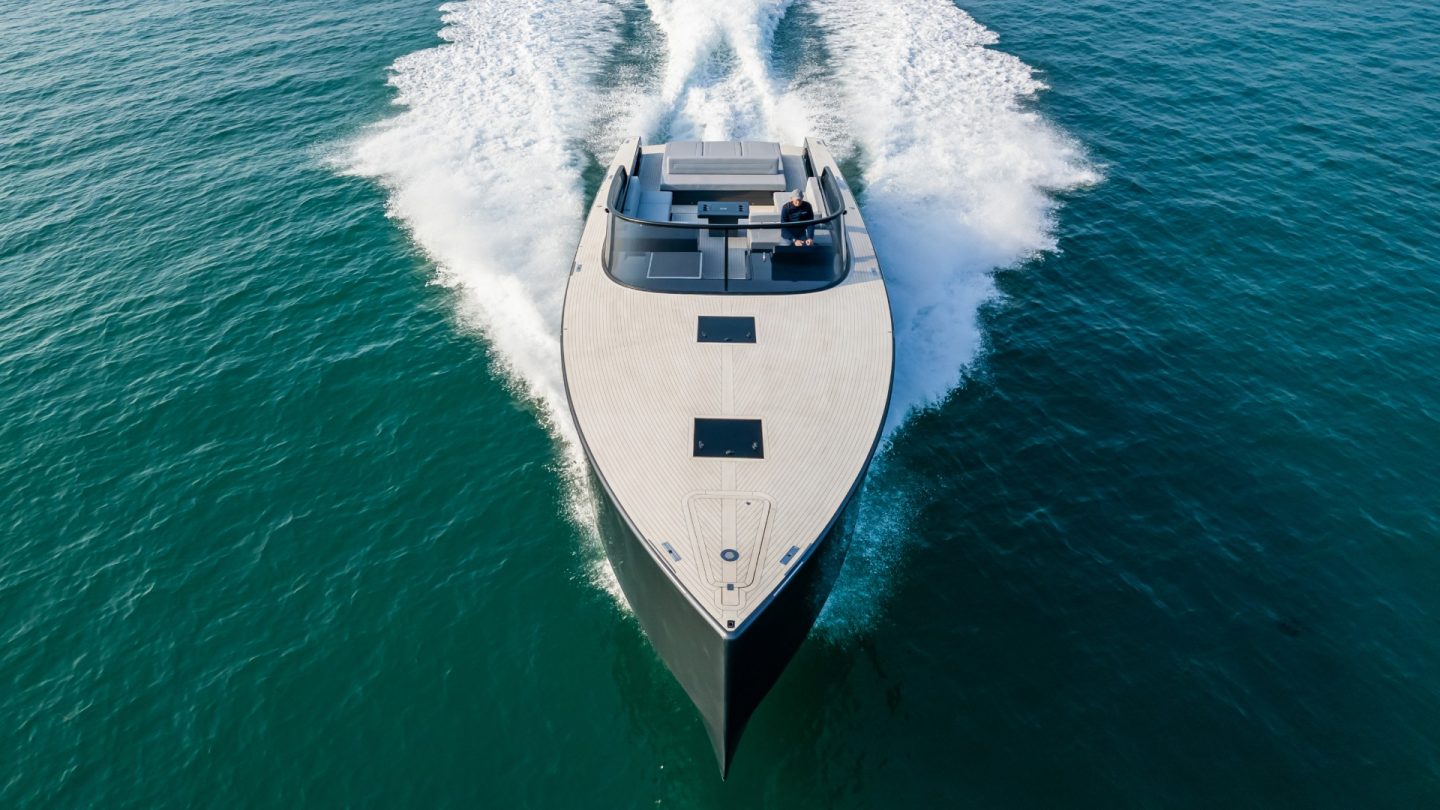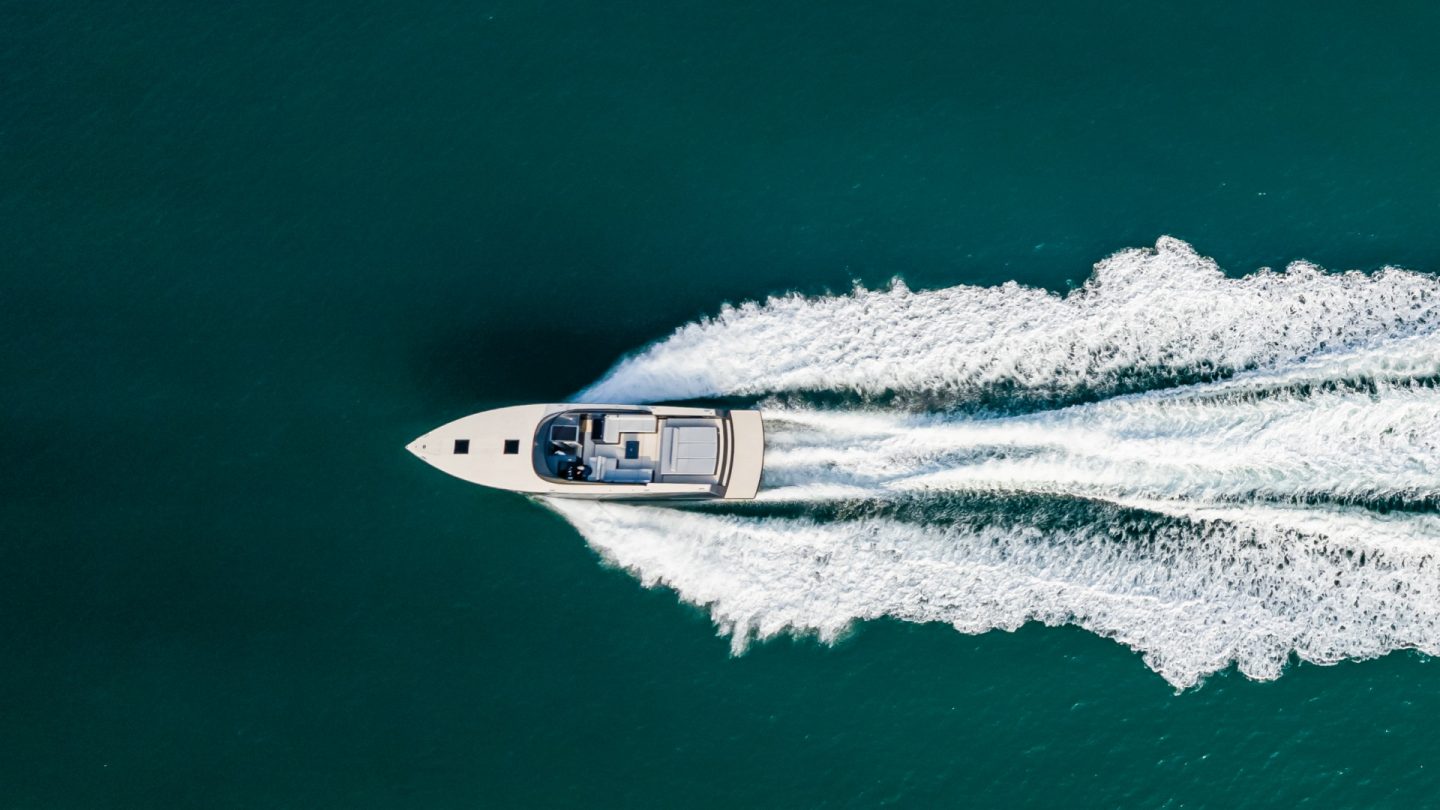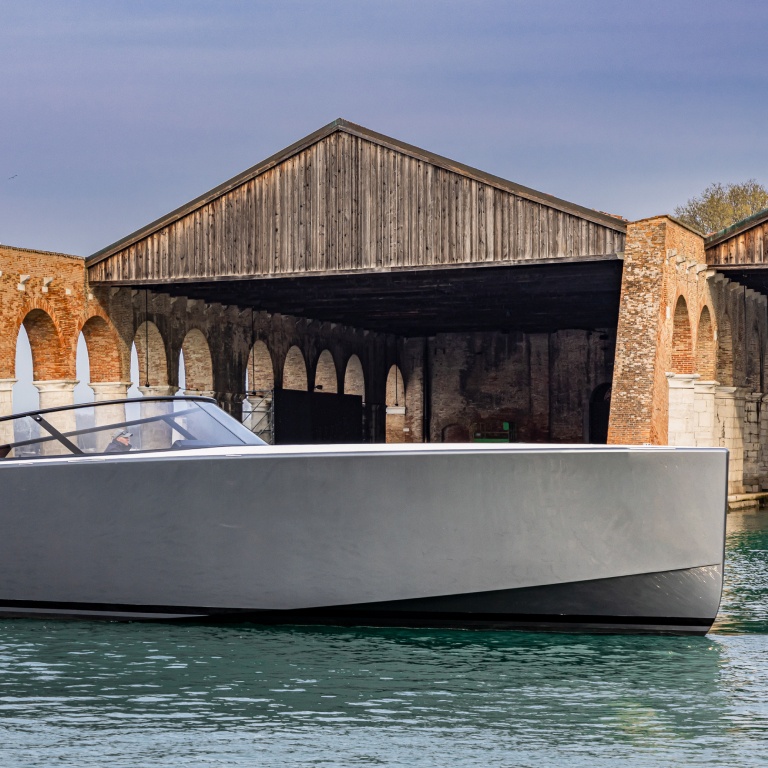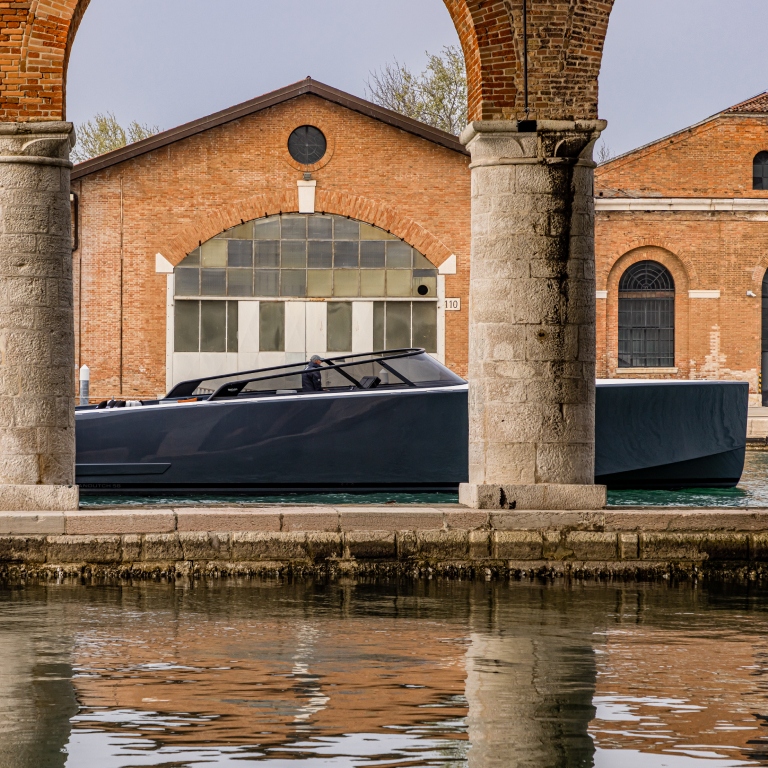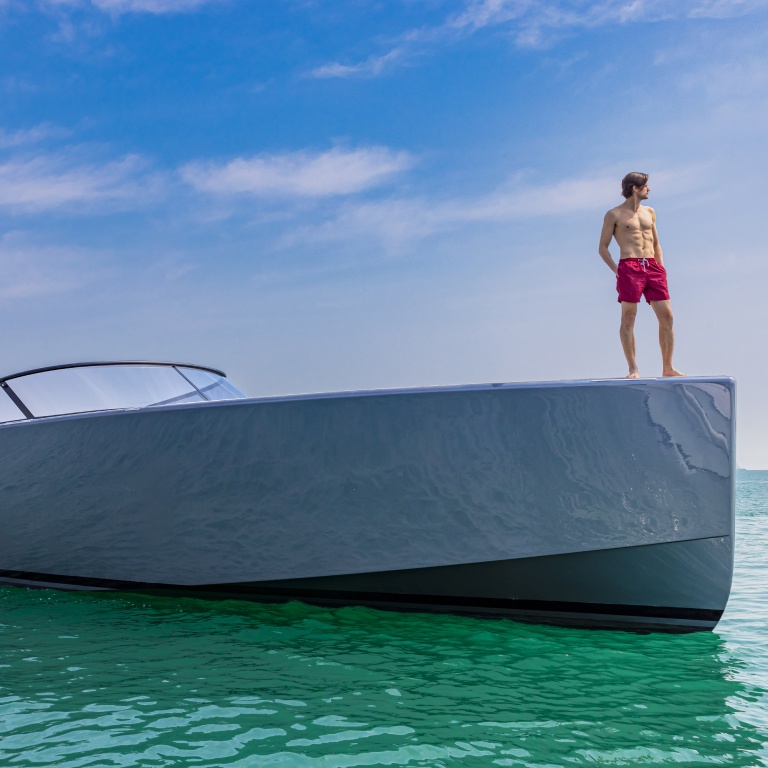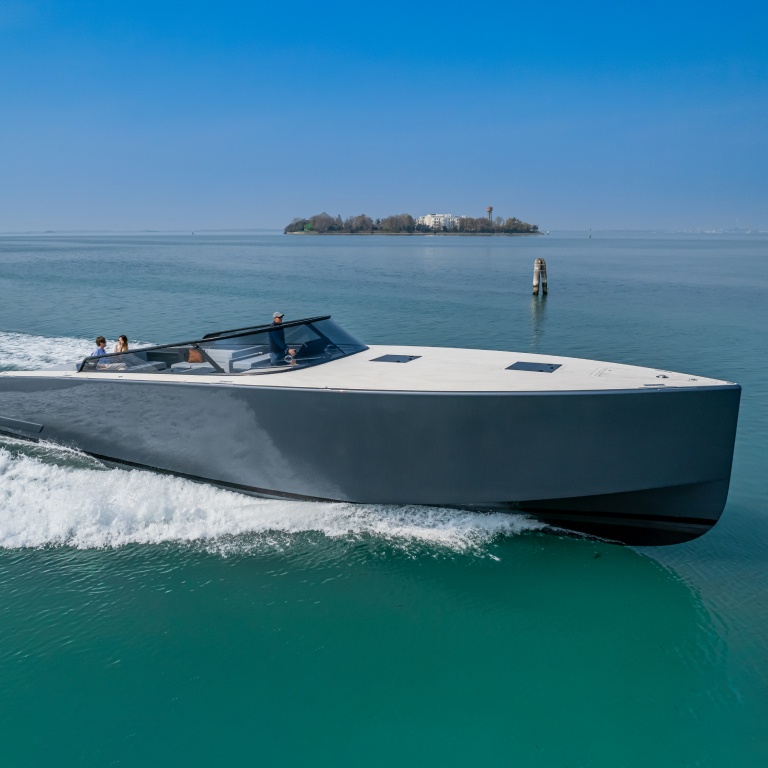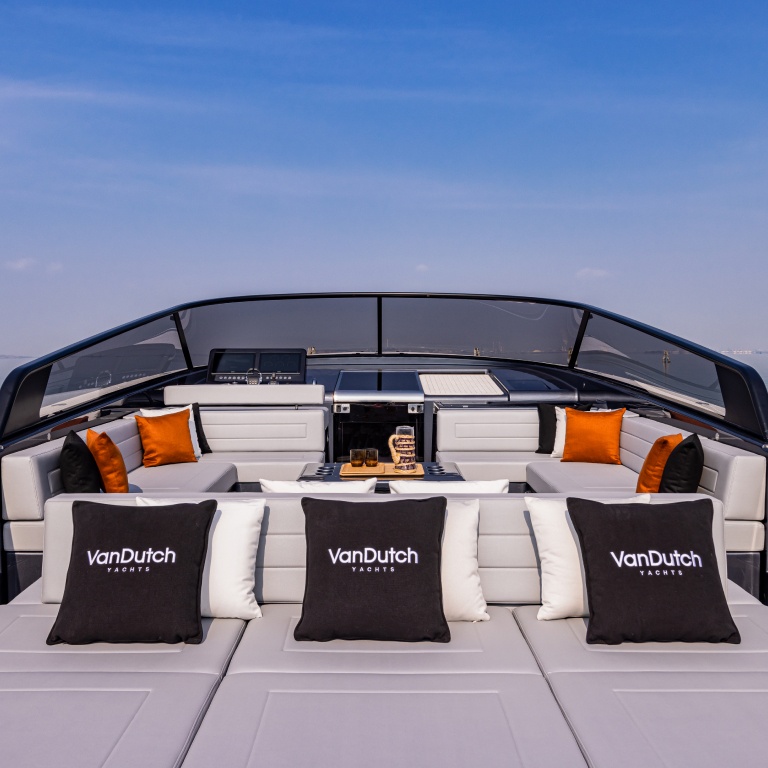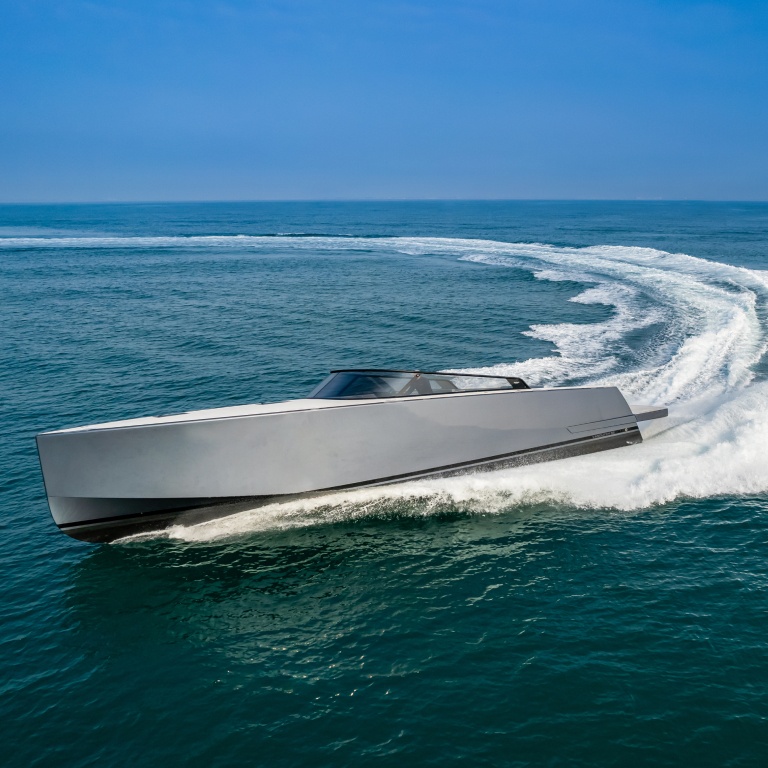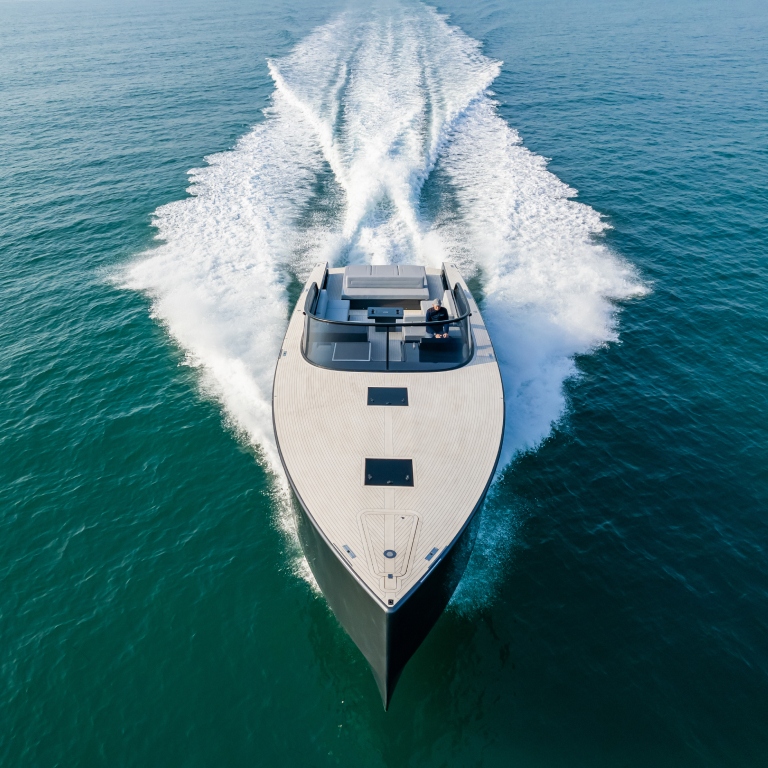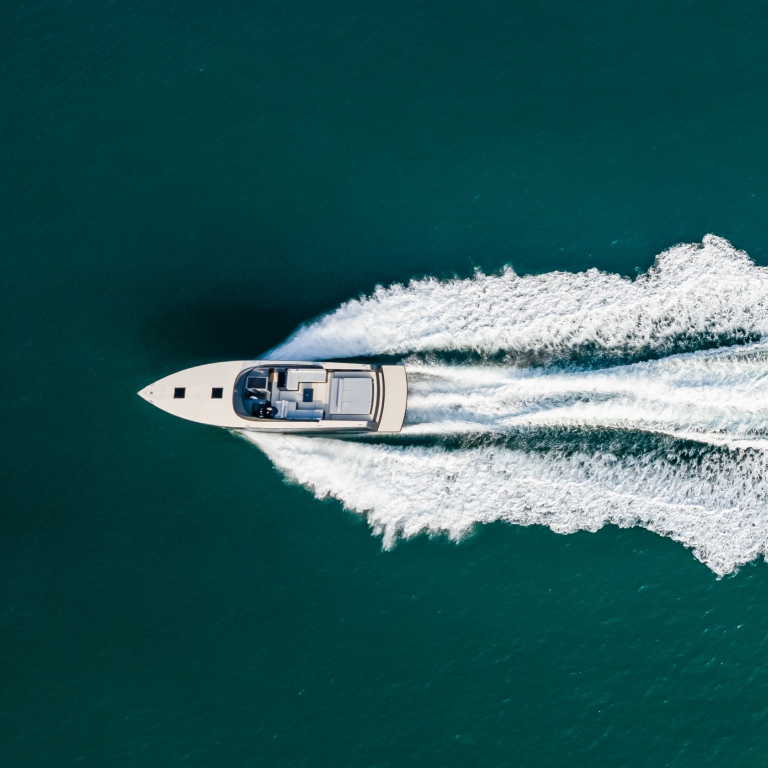 OPEN SPACE
OR PRIVACY GUARANTEED
The interior of the VanDutch 56 has a dual layout. The "lounge" layout allows experiencing the boat as a large open space, where a cozy sofa with its own table can be transformed into a bed for the occasion. In the stern, on the port side, there is a linear galley opposite the L-shaped sofa. The "cabin" version, instead, allows having a master cabin with a double bed at the bow. This second layout proposes the same solution with an L-shaped sofa and linear galley, with the possibility to add a second cabin with a double bed.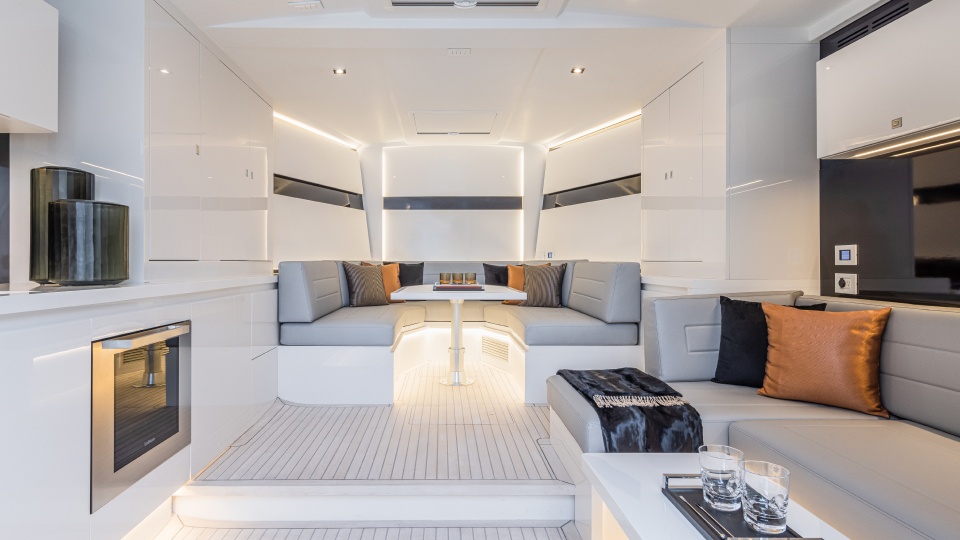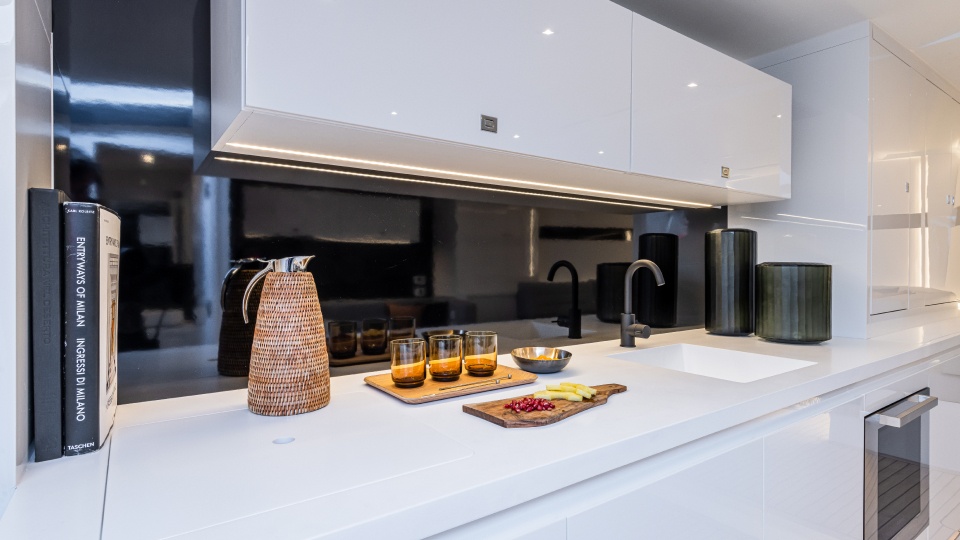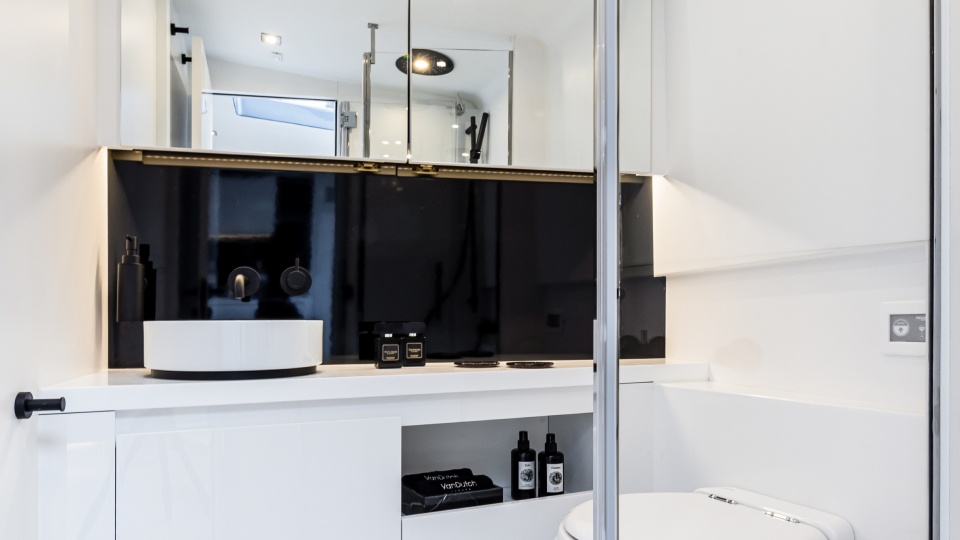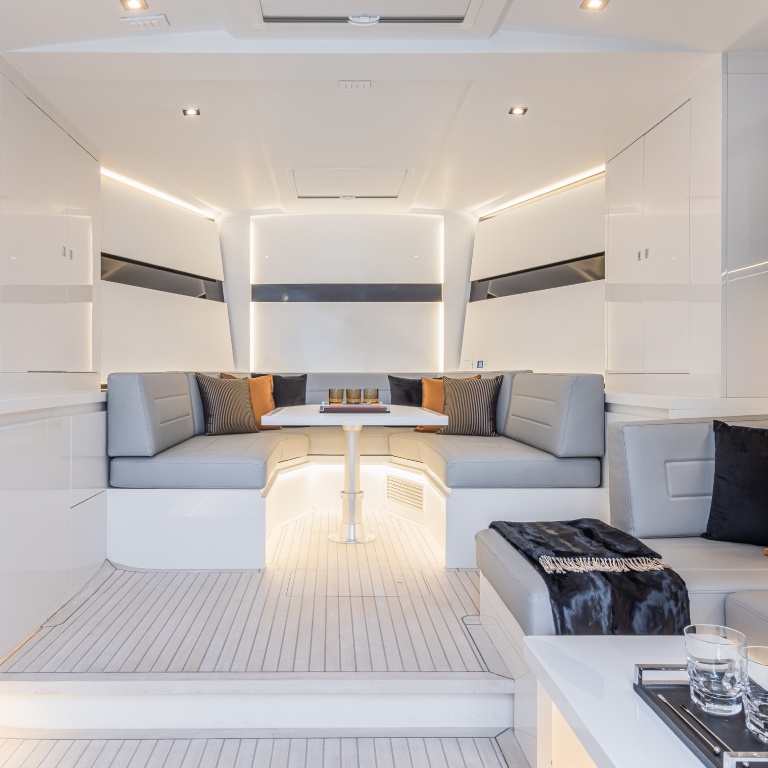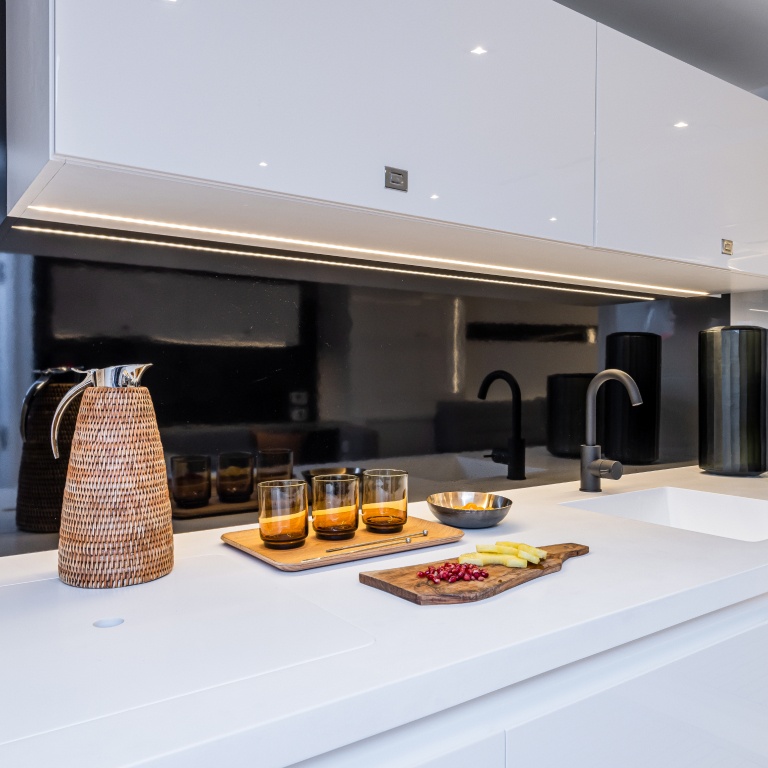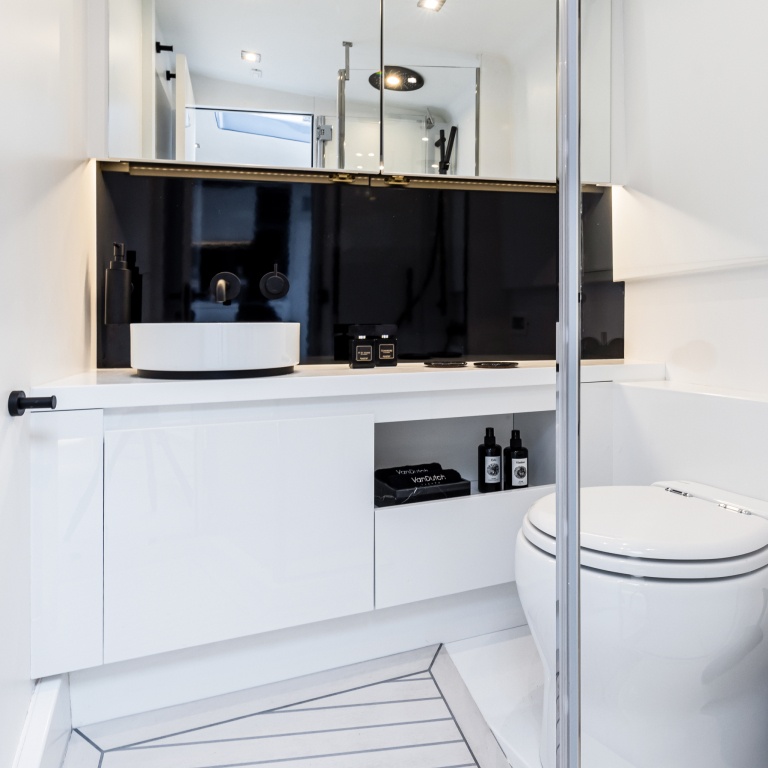 CONTROL MADE EASY
The on-board instrumentation bears the prestigious signature of Garmin Marine with EmpireBus technology. The control of the VanDutch 56 is from a single console that includes two 16-inch displays from which you can coordinate the entire home automation of the boat.
Design & Naval Architecture: Mulder Design.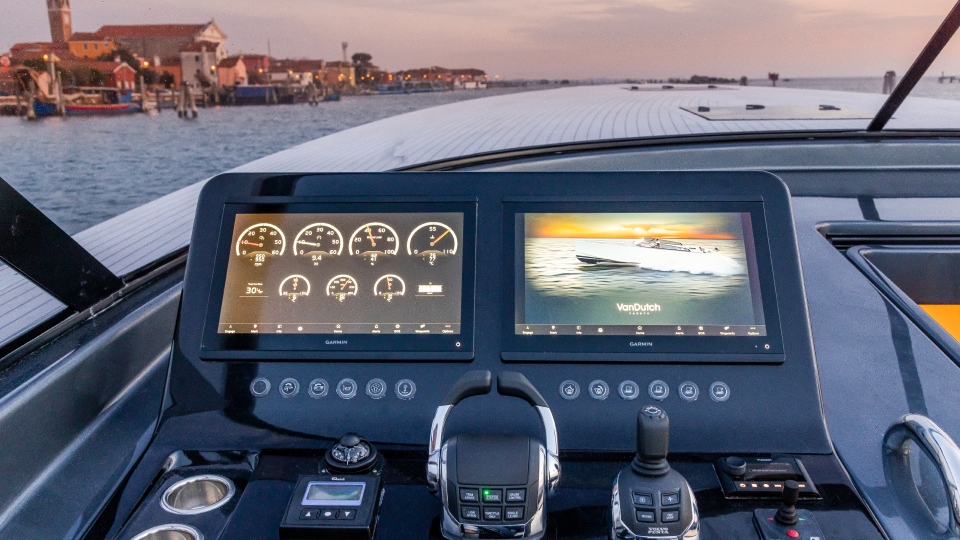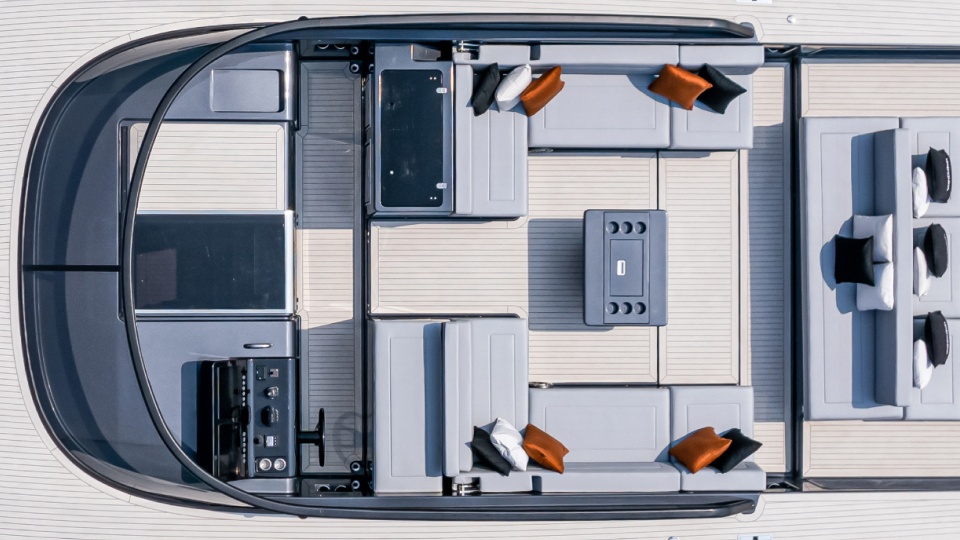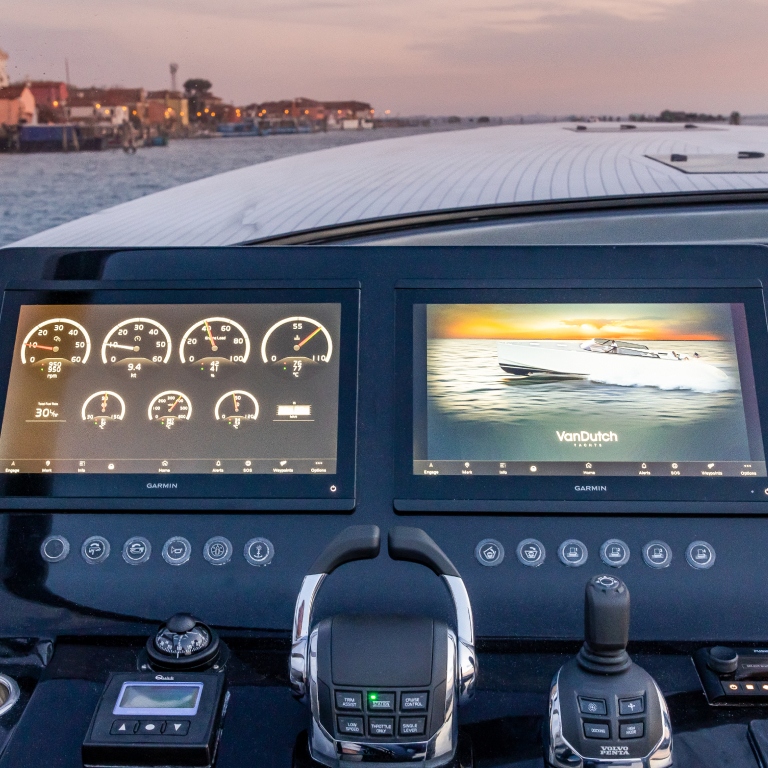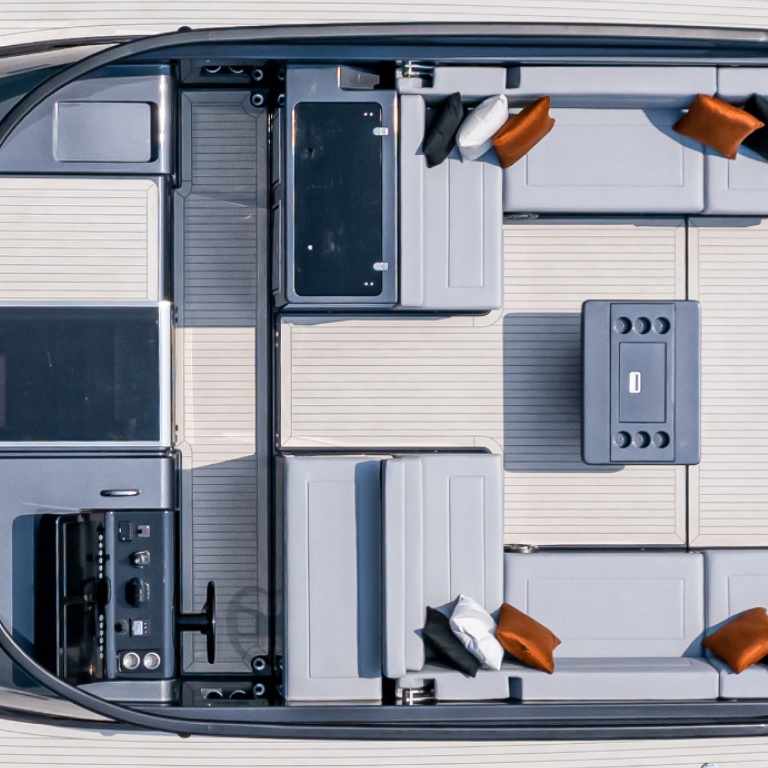 Length
16,48 m (54,07 FT)
Max Beam
4,52 m (14,83 FT)
Displacement
18,6 t (37200 lbs approx)
Water Tank
390 l (103 gal)
Fuel Tank
2.400 l (634 gal)
REVOLUTIONIZING THE POWER
The VanDutch 56 is the first model in the range to offer the Volvo IPS engine, with the aim of further improving performance while reducing fuel consumption and emissions. The standard configuration of the VanDutch 56 includes two IPS 800 or, optionally, two IPS 950.
2 x Volvo D11-IPS 800 625HP
Joystick available
Standard
2 x Volvo D11-IPS 950 725HP
Joystick available
Standard
2 x Volvo D11-IPS 800 625HP
Joystick available
Standard
2 x Volvo D11-IPS 950 725HP
Joystick available
Standard